One of the curiosities that has the Orchestra Maravella, is its stage in the old USSR. As can be seen in the advertising posters of the performances that were made between the years 1970 and 1980, the name of our orchestra as of some components are illegible, by the attempt to adapt it to the phonetics and Russian alphabet.
In some of their performances in the different tours, they were accompanied by singer Corita Viamonte (Zaragoza). She explained it in her biography: "... during a performance in Caspe I met the Maravella Orchestra and, on hearing me sing, I was hired for two seasons to go to the Soviet Union. I was the third Spanish singer to step on Russian soil Among other honors throughout my career, I can hold the Medal to the best foreign singer in Russia. "
We leave you with some of the posters that we have recovered from our archive and that we have scanned to accompany this entry to our curiosity section of the Maravella Orchestra.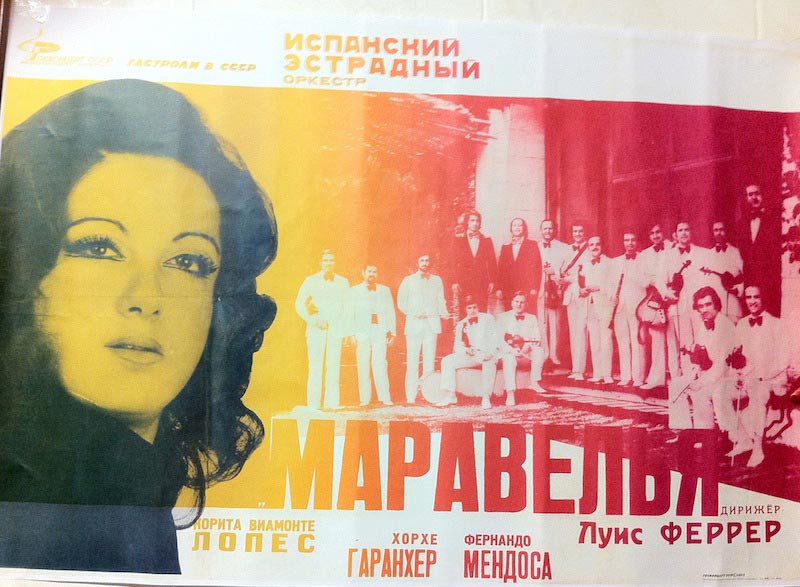 mides reals del cartell